Route 66 Hotdogs first openned its doors (legally) in 2009,
serving Springfield, MO and the surrounding areas.
Our shop is an old grocery store built in the 1920's, located on old Route 66 itself.

After trying our hand at the mighty Hot Dog Cart, we made our way to our first Food Truck in 2012.
2014, we upgraded to a 22', 1974 Chevy P30, Step Van, for a few years.
2015, We operated at 1905 W College for a short time, the Fire Dept has since purchased that site from us for the new Station.
2016, We purchased a small Parking Lot on the Mother Road (of all things) ... It ain't much ... but it's paid for. (2611 W College)
2017 We finished our 1999 Freightliner. (pictured)
2017 We started to have an outdoor Halloween Movie Night, where we serve free hotdogs and drinks for the neighborhood.
2018 Basically, just a blur
2019 Hope to show back up at 2611 sometime in the fall ... we've been swamping busy with other stuff.
Our Menu is very simple - Hot Dogs & Cold Drinks, maybe a tater tot here and there.
Normal months of operation are April - November, but we can be seen lurking the streets of Springfield at anytime of the year.
We shoot for Fridays and Saturdays 11:30 - 4:30, but sometimes make it there on Thursdays.
Please contact us early for your Fair, Festival or Function ... 2019 is Full.
Thanks,
peter sterpe
We Serve Hebrew National ... why?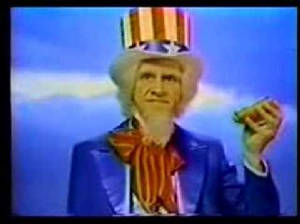 because, we answer to a higher authority.
$ 4.00 to 6.00 Hot Dogs
(Premium Cuts of All Beef, 1/4 pounders of deliciousness on a warm roll)
Bruschetta tomato, onion, basil, garlic, olive oil, parmesan
Classic relish, onion, ketchup, mustard
Chili Dog chili, cheese, onion, jalapeno
Gabagool capacola, and topped with the makings of a philly hoagie wow!
MO Dog nacho cheese, jalapeno, sriracha
New York bavarian kraut, deli mustard
North Side grilled onions, mustard
Seattle Dog cream cheese, grilled onion, mustard
Stadium relish, tomato, onion, pickle, jalapeno, mustard, celery salt
Viking mayo, horseradish mustard, sriracha, pickle, onion crisp
Chili Dog chili w/beans, nacho cheese, onion, jalapeno, mustard
Add Bacon to any Dog for an extra dollar
Other
Frito Pie chili w/beans, nacho cheese, onion, jalapeno
Tater tots with or without cheese
Drinks bottled water, sodas & gatorade
Ice Cream Bars
Fresh Squeezed Lemonade
AND YES ... WE ACCEPT BITCOIN